← ADAS & Automated Driving
Steer-by-Wire
Nexteer's Steer-by-Wire (SbW) is the center link in our advanced steering technology suite – unlocking new safety and performance benefits. It also opens new possibilities for vehicle light-weighting and packaging flexibility.
SbW replaces the mechanical steering connection between the hand wheel and road wheels with algorithms, electronics and actuators. SbW emulates the "feel of the road," offers a wide performance range (including sporty, luxury, comfort, etc.) and enhances maneuverability through our variable steering ratio.
SbW supports traditional driving and varying levels of Automated Driving (AD). Nexteer's SbW also enables our Steering on Demand™ Systems and Quiet Wheel™ Steering.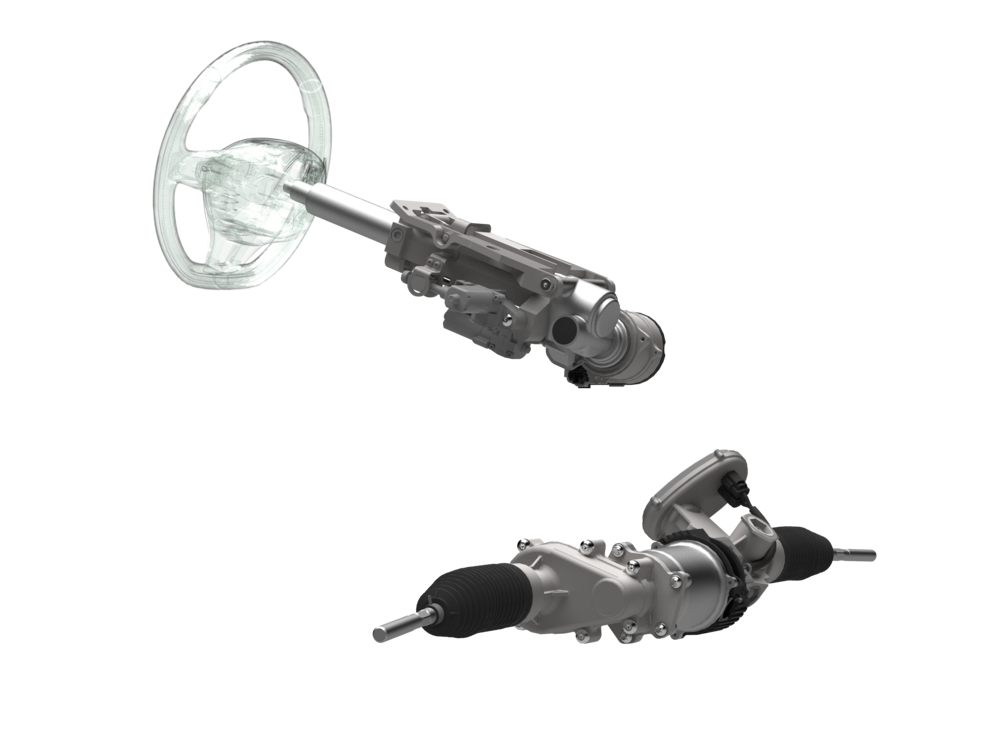 OEM Benefits: Flexibility & Brand Differentiator
Preferred enabler of Automatic Emergency Steering (AES)
Enables re-use of components across platforms (LHD/RHD, EVs, etc.)
Enhances flexibility of under-hood packaging & front of dash design (especially important in EV battery packaging)
Enables intelligent, cost-saving steering strategies
Potentially saves assembly time with automatic alignment of the road wheels & hand wheel
Applies to traditional and varying levels of automated driving
Creates a brand differentiator by delivering advanced safety & performance with uncompromising steering feel

Driver Benefits: Safety & Performance
Preferred enabler of Automatic Emergency Steering (AES)
Enhances stability control and braking distance
Improves weather & road condition compensation
Enables safe transitions between traditional & automated driving through Nexteer's Steering on Demand™ System
Improves driver comfort by enabling Nexteer's Quiet Wheel™ Steering & Stowable Steering Column technology
Immerses driver into a "branded" driving experience – with highly tuned steering feel ranging from luxury to sporty

Nexteer Steer-by-Wire