Seizing New Opportunities in Megatrend Shifts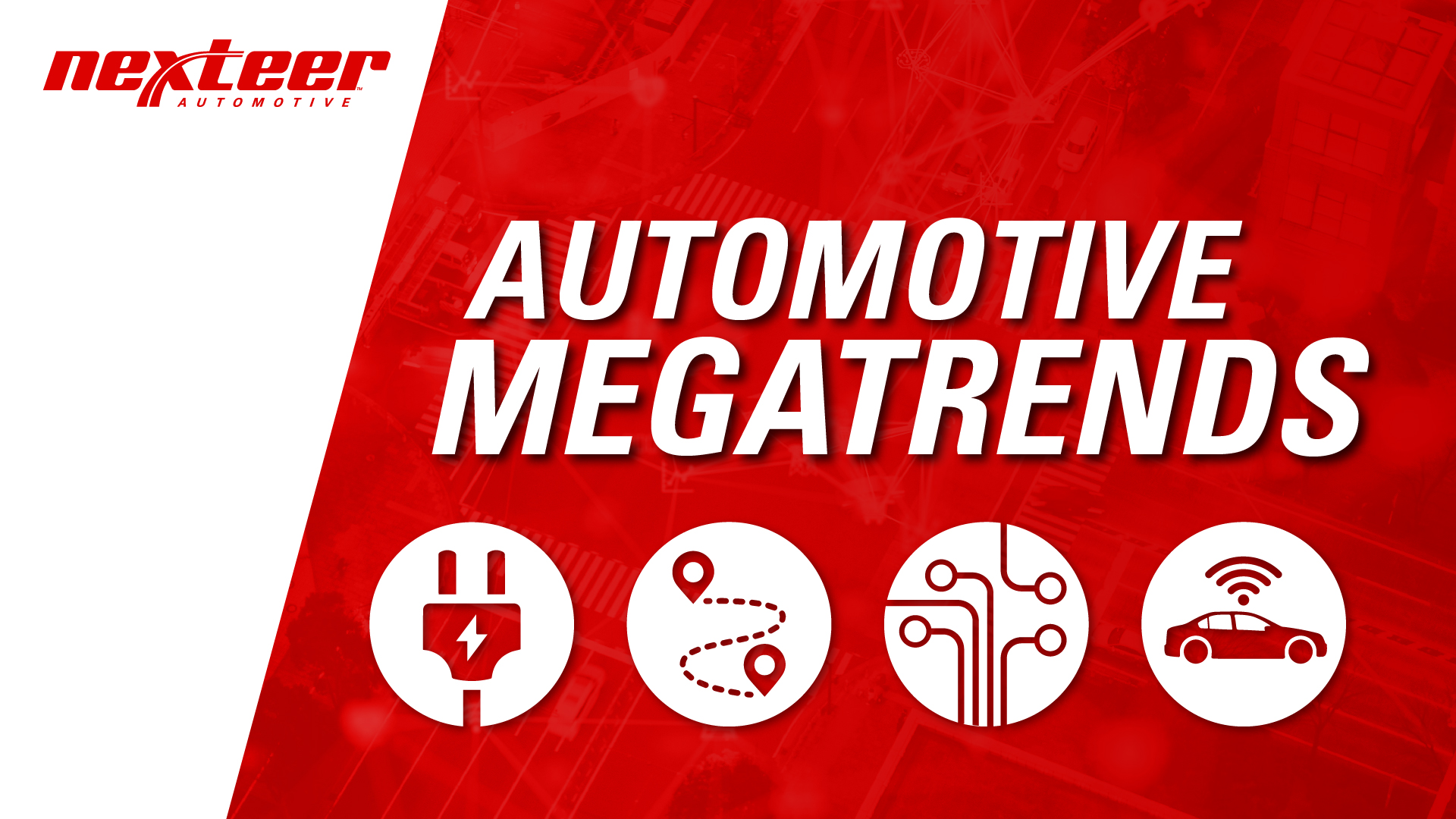 In recent years, the automotive industry has experienced a magnitude of change that has not been seen in over a century. This evolution continues and will be driven primarily by four mutually reinforcing megatrends: Electrification, Mobility, Software, Connectivity and ADAS/AD. This industry trend is known by many different names, one being C.A.S.E. (Connected, Automated, Shared and Electric).
Another dimension of change is underway as the global automotive industry will define a "new normal" post COVID-19 and in relation to these megatrends. Changes will occur not only in how we work, but also impact what and when new technologies are introduced in the automotive market based on shifting OEM and consumer priorities.
For example, will the increased interest in contactless delivery help speed up widespread adoption of Last Mile Delivery (LMD) services? Will governments take a new approach to incentivize electric vehicles (EVs) as part of recovery stimulus? How will OEMs shift their R&D dollars and prioritize certain types of technology development while also recovering from economic impact and shifting consumer priorities? While no one has a crystal ball for what the future holds, we, along with others in the industry, will continue to closely watch these areas and more in the post-COVID world.
Nexteer's Alignment to Megatrends
The megatrends will have a dramatic impact on our OEM customers and their end consumers – the millions of drivers and passengers touched by our technology every day. That's why we make a point to systematically map Nexteer's product portfolio and developing technologies against these industry megatrends to anticipate OEMs' needs and proactively innovate solutions for them.
In many cases, our technologies create a natural fit for Nexteer to offer solutions for the quickly evolving challenges in motion control within each of these megatrends.  Our Electric Power Steering (EPS) product line plays a key role in each one of these megatrends – from Electrification to key ADAS enabler and so much more in between.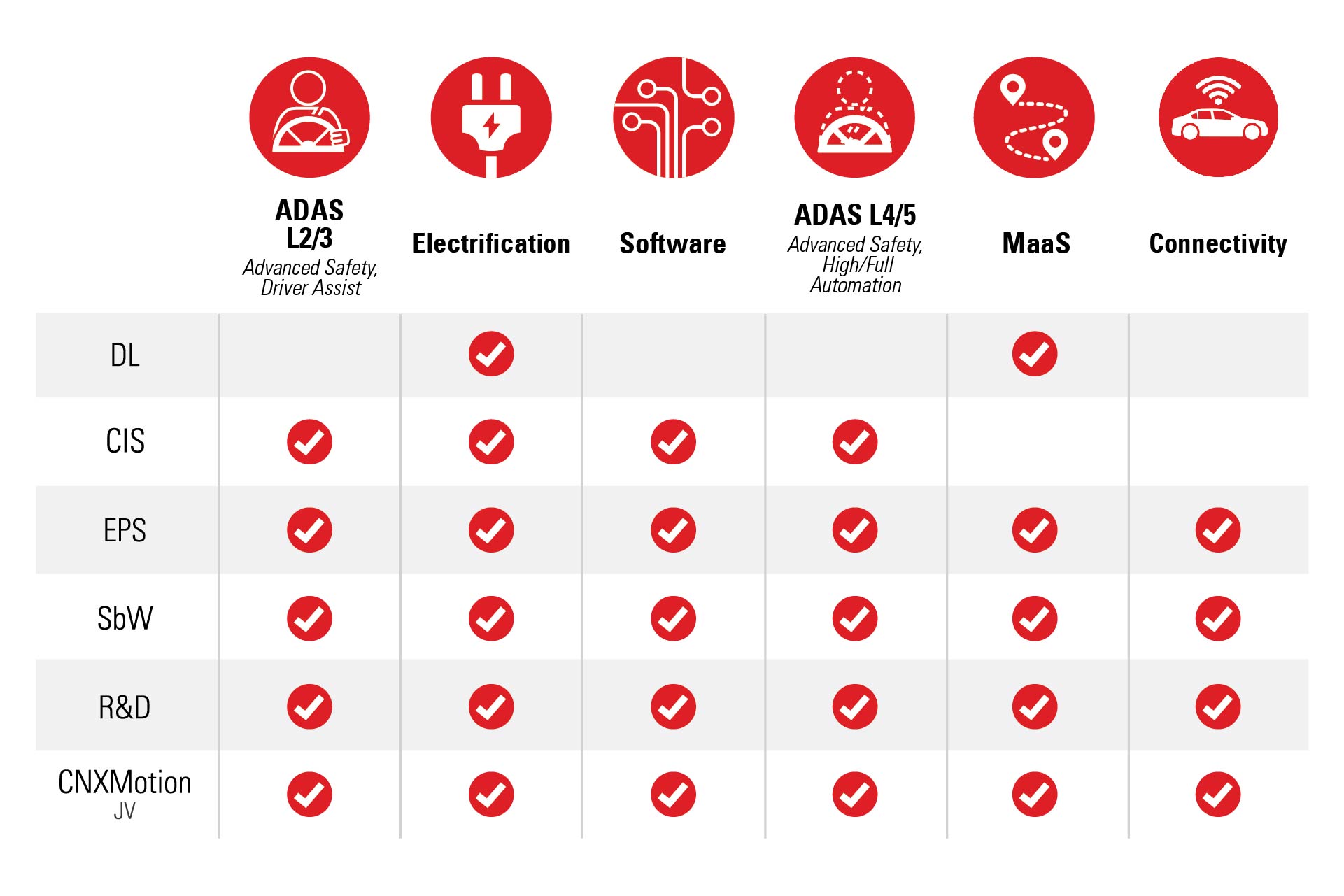 Just as hydraulic-to-electric power steering was once a megatrend, we see Steer-by-Wire (SbW) as the next conversion frontier and an important enabler to many – if not all – of these megatrends.  SbW opens the gateway to new safety and performance features.  Plus, when we couple our SbW with our stowable columns or Quiet Wheel™ Steering – we offer compelling solutions that re-define the "behind the wheel" experience from near-term, advanced driver assist features to longer-term, fully automated driving.
In addition to Nexteer's steering technologies, our Driveline innovations play a significant role in megatrends. For example, Driveline's high-efficiency joints and premium NVH halfshafts solve the unique demands of EVs – given the noise and strength requirements for these types of vehicles.
Beyond aligning our Steering and Driveline product portfolio with megatrends, we are also exploring innovations through our R&D joint venture with Continental, called CNXMotion. This is where we take motion control to the next level by integrating advanced steering and braking solutions for megatrend-related challenges.
It's worth noting that while these megatrends certainly provide new and unique opportunities for us, we also know that some of these opportunities may build slowly. They are dependent on several variables including further vehicle and component technical enhancements and system integration, infrastructure improvement and changes to the current regulatory frameworks.
While we do our best to anticipate exactly what and when new technologies will be adopted, we focus our relentless innovation on proactively solving our customers' challenges – sometimes even before they realize that they have a challenge to solve.