Virtual Engineering Unlocks Mobility Innovations Plus Quality, Cost & Time Efficiencies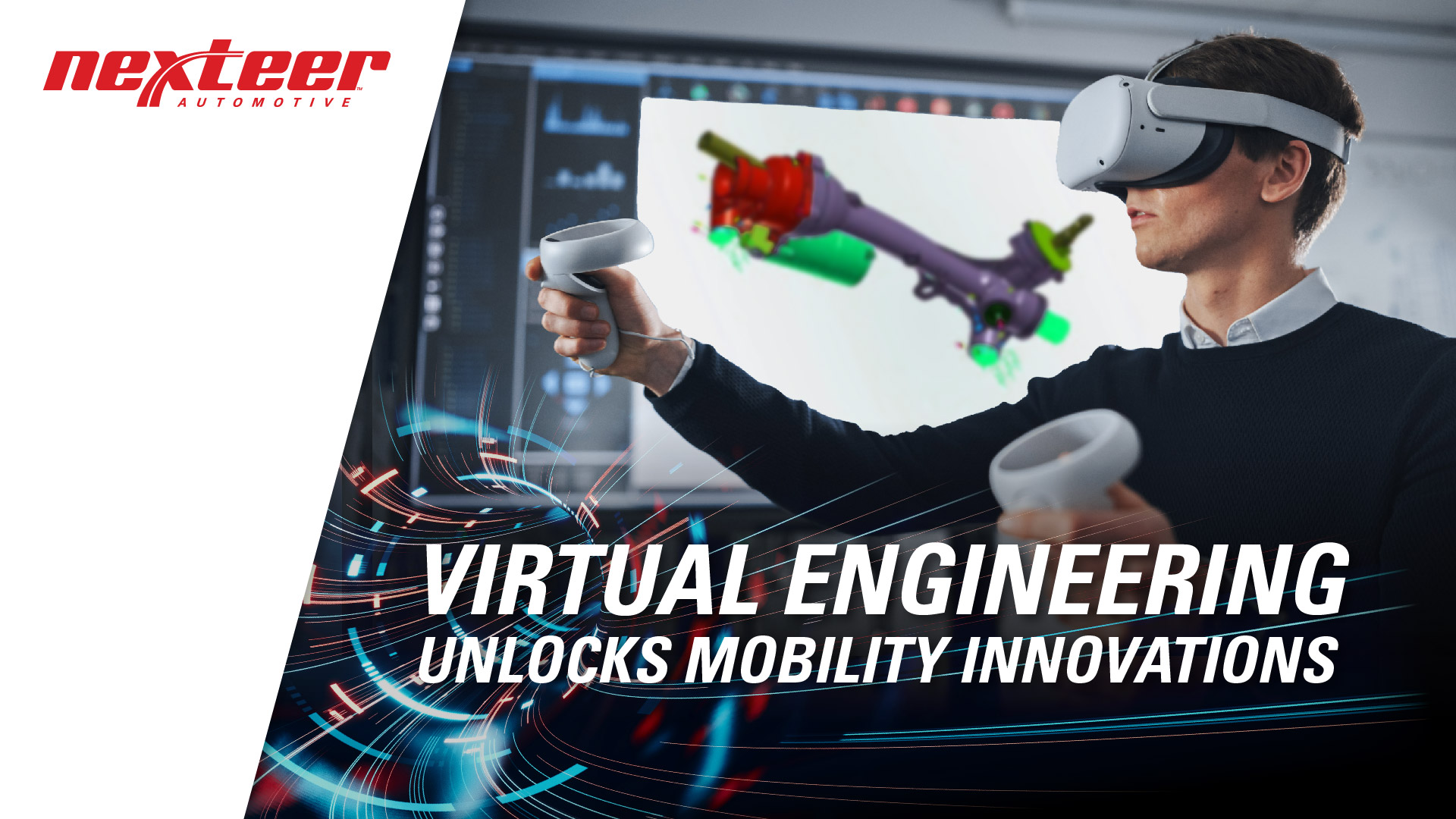 With automotive megatrends like electrification and software poised to change future mobility, engineers are working behind-the-scenes to drive innovation that will enable the step-by-step changes needed to shift how future vehicles operate safely and conveniently. To do this, engineers aren't just innovating future automotive technologies, they're also innovating the way they work.
Virtual engineering – the practice of using simulation and other analytical tools to test and validate automotive components – is becoming increasingly common for automotive OEMs and suppliers. It's often more efficient and cost-effective to use data-driven simulations to accurately determine how to best integrate new components into a vehicle before fabricating and testing them in a real-world environment.
The virtual engineering process allows engineers to evaluate product design and performance to customer requirements without the need for hardware or prototype samples.  This process allows engineers to study multiple load cases in a short period of time and significantly shorter then running the same load cases in a lab environment.
This process is only as good as the virtual tools and the correlation of these tools to the physical world.  Suppliers will continue to require test capabilities, however the test capabilities will focus on generating data to further develop suppliers' virtual toolbox. In the near future, product design and verification/validation will solely be completed using virtual engineering.
While the fundamentals of virtual engineering have been around for some time, the global pandemic accelerated adoption, applications and innovations in this area. Prototype hardware is very expense and requires long lead time.  Test machines are expense and need to be adaptable to a changing product offering.  Virtual engineering will significantly reduce this cost and decrease the design process time to bring products to market faster, more cost-effective and more reliable.
At Nexteer, we drive effectiveness and efficiency through virtual engineering tools and processes used in all phases of production design, development, validation and manufacturing. We use these tools across regions and product lines to confirm requirements and performance standards are met before building any hardware.
Testing and Validation Through Virtual Simulation
While partnership and collaboration with our customers are essential, we also complete our own testing and validation for all our products to ensure our technologies deliver the advanced safety and performance OEMs and drivers expect.
For example, we rely increasingly on simulation and modeling technologies to test for the nearly infinite number of scenarios ADAS features could encounter on the road. Through hardware-in-the-loop stands and digital twins, we can simulate vehicle and environmental inputs – allowing software and electronic control units to react to real-world driving conditions in a lab environment.
Beyond simulations, we further test and validate technologies in the physical environment in our test tracks in Saginaw, Michigan; Suzhou, China and Tychy, Poland, as well as at our India Software Center in Bengaluru.
Through virtual testing and validation, we're enhancing the engineering process beyond the constraints of in-person work – which benefits our customers through:
Cost savings – Reduces product life cycle cost & reduces prototype sample cost
Faster design & development process – Quickly evaluates design solutions; reduces or eliminates validation testing
Optimized manufacturing processes – Build it right the first time
As the automotive industry continues to evolve, virtual engineering allows the teams driving innovation in our technology to collaborate more efficiently and creatively – thus ushering in the future of mobility and greener technology.