In-house Ownership of R&D, Design, Testing & Manufacturing
We're built for innovation and agility because we own the entire engineering process under one global roof – from R&D, design, testing and validation to manufacturing.
Our vast, in-house capabilities include:
Best-in-Class, State-of-the-Art Prototype Facility
Vehicle Performance
NVH Testing
EMI, EMC and Validation Testing
Vehicle Characterization, Modeling and Performance Testing

Vehicle Performance: In-House Test Tracks and 24/7 Access to On-the-Road Analytics
Thanks to our state-of-the-art, on-site test tracks in Saginaw, Michigan, and Tychy, Poland, our customers reap the benefits of enhanced product development insight and speed.
Our track facilities offer a safe, consistent and controlled environment for durability and reliability testing, data acquisition, design development, audit and diagnostic testing, product demonstrations, competitive analysis and vehicle evaluations.
Our customers also appreciate experiencing our products on their vehicles – in action – under a variety of conditions, such as:
Multiple road surfaces
Concentrated steering
Ride and loop handling
Straight-away course
And more…

Test Track Data Acquisition
We gather data at our vehicle performance centers, then we re-create these conditions in laboratory test stations. This approach saves time, money and provides accurate verification and validation testing.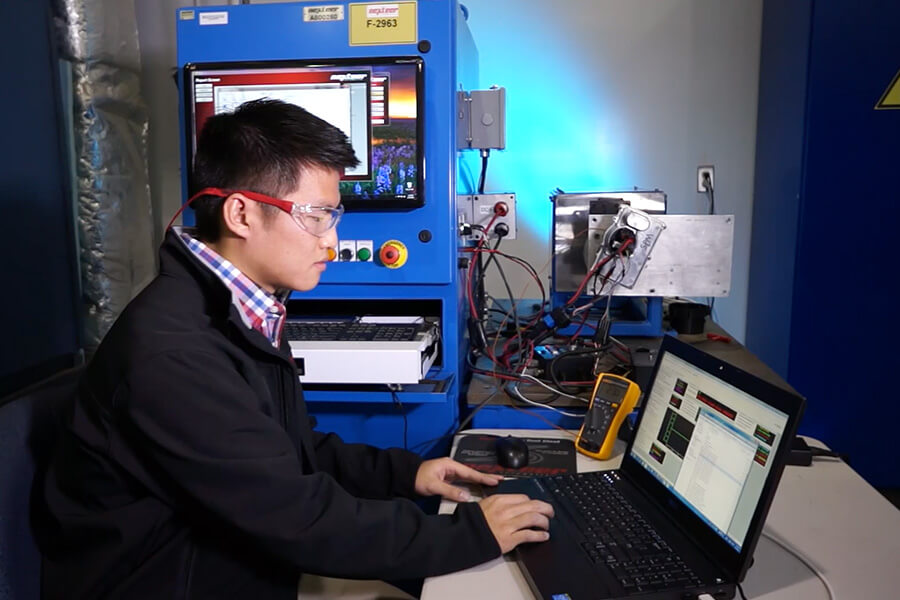 State-of-the-Art NVH Test Facility
We solve customers' complex NVH challenges on-site in our best-in-class Acoustics and Vibration Center.
We measure vehicle, system and component level acoustic and vibration performance. Then, we take what we learn to optimize our solution and seamlessly integrate into our customers' vehicle systems.
Our NVH Test Facility Includes
Full vehicle and multiple system and component world class semi-anechoic chamber
Several component level semi-anechoic chambers
Full steering system or component level noise testing: Airborne noise, structural noise, squeak and rattle and sound quality analysis
And more…
Additional in-house, global test capabilities include
EMI, EMC and Field Data Replication Validation Facilities
Electro Magnetic Interference (EMI) and Electro Magnetic Compatibility (EMC)
Vehicle Characterization, Modeling and Performance Testing