Nexteer's Robin Milavec Featured in Automotive News Innovation Q&A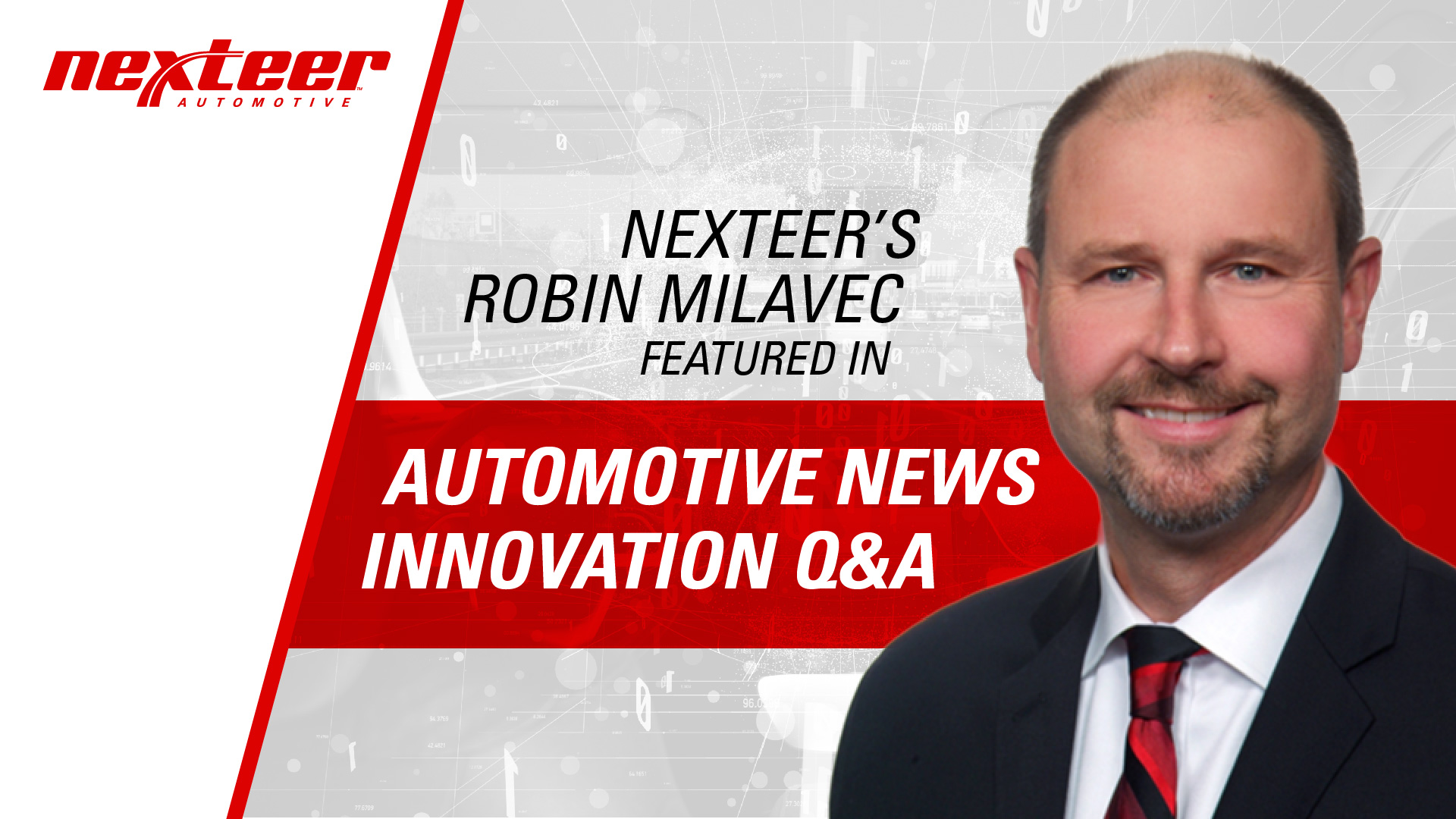 The shift to modern (and future) mobility encompasses more than just vehicles and technology – the change will be cultural as well.
As new technologies are introduced to improve transportation, meet drivers' expectations and support a more sustainable future, consumer education about the importance of these innovations is critical in order to achieve consumer acceptance and adoption.
Automotive News recently highlighted these ideas in an innovation-focused roundtable featuring industry experts from the automotive supply chain. Nexteer's President, CTO and CSO Robin Milavec weighed in on the megatrends that are driving the future of mobility and leading to smarter, safer and cleaner vehicles, alongside Kevin Baird, COO of Tenneco, and John Moyer, senior executive officer of Asahi Kasei Corp.
The panel focused on the key trends and topics shaping our industry, including:
Advanced safety innovations expected in the next 12-24 months
Increasing connectivity features in passenger and commercial vehicles
Collaboration within the automotive industry as a driver for innovation
Consumer acceptance as new technology becomes available at seemingly breakneck speed
Read the full discussion in Automotive News here.