Driveline Innovations Power the Future of Mobility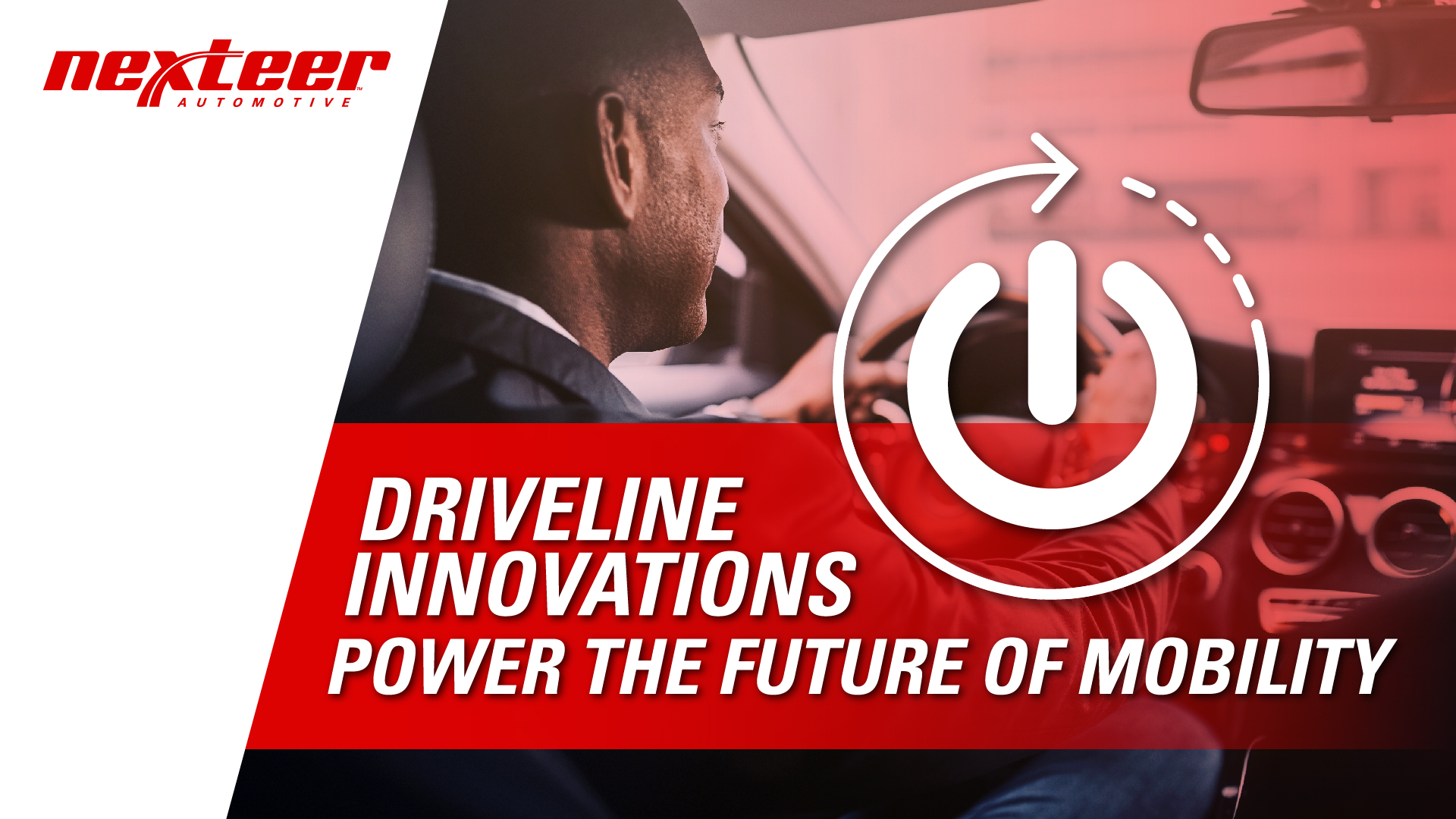 The future of mobility is moving toward vehicles and services that are shared, electric and autonomous.  Along with this mobility shift comes unique challenges for quiet, durable, high-performing Driveline systems.
Mobility-as-a-Service (MaaS) will provide an alternative to expensive vehicle ownership and maintenance with an on-demand transportation service. OEM development of these shared, fleet vehicles combined with consumers' growing demand for sustainable electric vehicles is charting our industry's path forward.
Electric platforms are preferred for MaaS vehicles, which generally serve short-distance, low speed driving scenarios that are geo-fenced within congested cities or one-way pick-up/drop-off destinations.  Thus, the MaaS trend is closely tied with the megatrend of Electrification.
By 2040, MaaS vehicles are expected to account for approximately 10 trillion miles driven annually around the world. Plus, these vehicles' daily run-times will be virtually constant compared to today's privately-owned vehicles that spend a large percentage of time in park.  And with over half of all passenger vehicles expected to be electric by 2040, these vehicles will be heavier and quieter than today's vehicles – meaning quieter, more durable components will be needed as well.
Nexteer's Driveline Systems: Answers the Call for Quieter, More Durable Components for EVs, MaaS
To solve these challenges, our Driveline team focuses on meeting the unique demands of EVs – including enhanced durability, efficiency and NVH performance. While traditional internal combustion engine vehicles (ICEs) often use a variety of Driveline technologies, EVs rely primarily on Halfshafts for the critical task of transmitting torque from the Electric Drive Units (EDUs) to the wheels. The EDUs take input from a variety of sources, including the electric battery, to control and power the vehicle.
Nexteer's 60+ years of experience with Driveline systems and our commitment to relentless innovation make us a preferred technology partner for OEM customers as they work to make future mobility more electric, shared and autonomous.
We recently announced the expansion of our Driveline product portfolio with new and enhanced technologies to support the demands of EVs. These Driveline technologies will continue to play an increasingly critical role in ensuring a comfortable and durable driving experience for vehicles of the future:
Parametric Trunnion Tripot: Increases durability life, which enables the use of smaller, lighter joints.
TriGlide Shudderless Tripot: Achieves industry-leading NVH performance for a shudderless tripot.
Ball Spline Axle Halfshaft: A unique Halfshaft solution that provides expanded plunge / angle capabilities, expanded durability and unmatched NVH performance even at ultra-high operating angles.
Monobloc Tubular Shaft: Enables lower mass and increased torsional stiffness for RWD and FWD ICE and EV applications with one-piece tubular axle shafts.
CrossGlide 8-Ball Plunging Joint: Provides ideal NVH characteristics, lower mass and smaller package size for RWD EV applications.
High Efficiency Fixed Center 8-Ball Joint: Delivers a 50% reduction in mechanical efficiency loss in the Driveline while providing a reduced package size and reduced mass for FWD, RWD and AWD EV applications.
52 Degree CV Joint: Expands capability of standard undercut free (UF) style outboard (OB) joint to 52 degrees.
Nexteer's advanced Halfshaft technologies are essential in EVs and MaaS, providing a smooth ride, increasing control and durability while limiting disturbances for drivers and passengers. We're proud to support global automakers with the technologies they need to create a sustainable future of mobility.