Brake-to-Steer: Providing Driver Safety through Additional Layer of Directional Control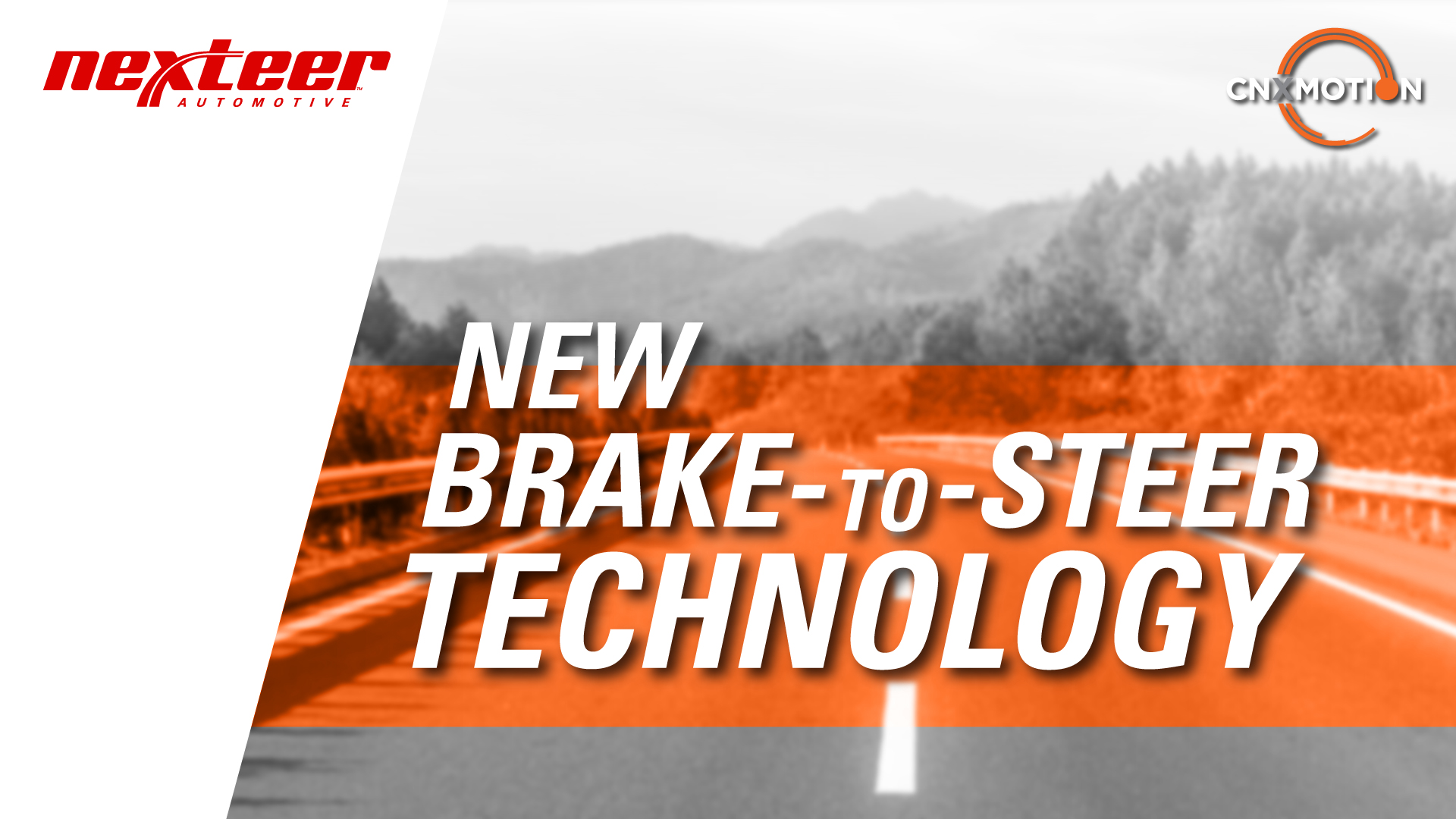 In the world of automated driving, one of the most critical challenges is ensuring robust system redundancies for enhanced safety – especially when it comes to a safety-critical function such as steering.
While steering systems have several, built-in layers to ensure the safety net is always on, what happens if the driver isn't paying attention? Or when there is no driver or even no steering wheel?
Brake-to-Steer (BtS) is a technology coming from Nexteer and Continental's joint venture, CNXMotion, and it solves this challenge by providing yet another safety-layer that uses the vehicle's brakes to steer the vehicle while also controlling its speed.
BtS works by activating brakes to cause the vehicle to yaw and follow the curvature commanded by the vehicle trajectory planner. BtS also continuously monitors the forward-looking path to determine the vehicle's ability to meet the upcoming curvature route. If the vehicle is unable to meet a commanded path, BtS performs an alternative safety maneuver.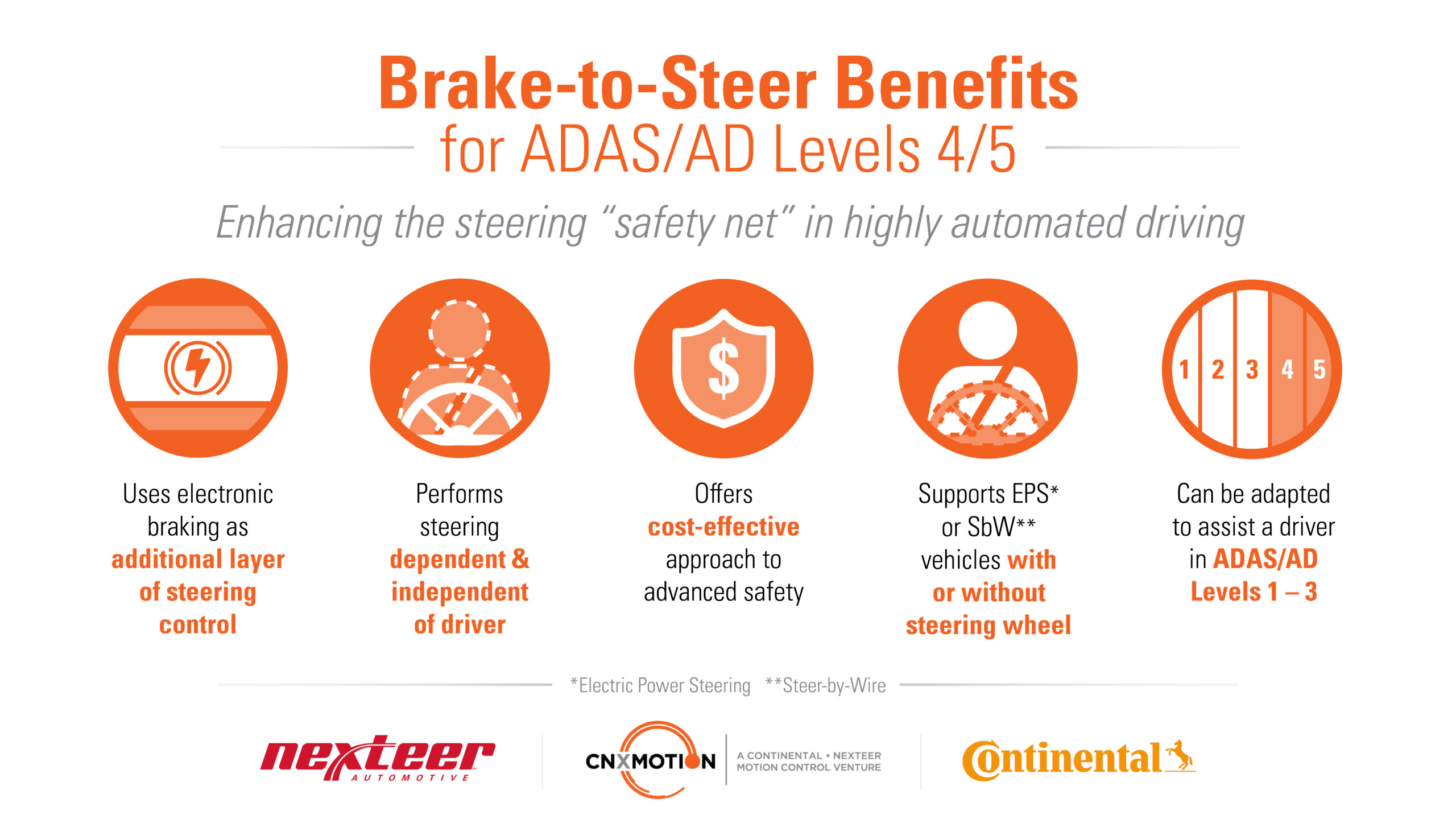 When combined with advanced steering systems like Nexteer's High Availability Electric Power Steering (EPS) or Steer-by-Wire, BtS gives an additional layer of redundancy.
By pioneering the cost-effective use of electronic braking as an additional layer of steering control, BtS enhances the steering "safety net" across ADAS Levels 1 through 5.
Click here to learn more about Brake-to-Steer from CNXMotion.