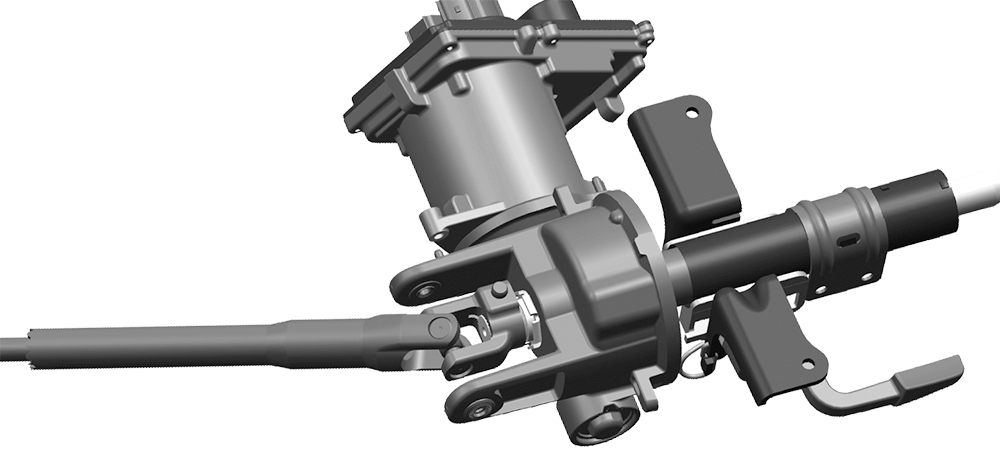 Configurations
MPPs are available in two families of geometric configurations. This allows the EPS system to be tailored to the customer's sizing and packaging needs, while its standardized parts reduce cost.
Both configurations can be fitted to all three systems:
Column Assist EPS
Pinion Assist EPS
Rack Assist EPS
This flexibility provides common design building blocks while maintaining the customer's ability to optimize its system.

Near Cylindrical 10 FIT Folded Circuit Board Power Pack
Our Near Cylindrical 10 FIT Folded Circuit Board Power Pack features our most compact, highest content design ever – a 10 FIT capable folded circuit board that enhances safety, cost savings and packaging space.
The new power pack design features a 10 FIT fail-safe design, which achieves a low FIT rating through backup redundancies in the controller circuits and software and electronic connections that provide support for critical components – thus ensuring the safety net is always on.
With a compact design that allows it to nearly fit into the motor's cylindrical diameter, the power pack's folded circuit board also reduces cost compared to the usual separate, interconnected boards.