← Electric Power Steering
Modular Power Packs
With Nexteer's modular power packs, OEMs get:
Greater serviceability
Enhanced packaging
Increased cost savings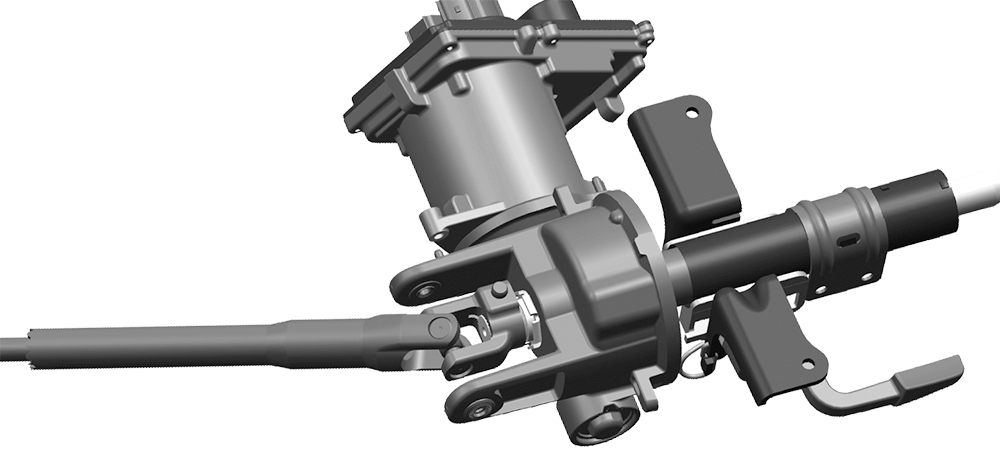 Configurations
MPPs are available in two families of geometric configurations. This allows the EPS system to be tailored to the customer's sizing and packaging needs, while its standardized parts reduce cost.
Both configurations can be fitted to all three systems:
Column Assist EPS
Pinion Assist EPS
Rack Assist EPS
This flexibility provides common design building blocks while maintaining the customer's ability to optimize its system.