mREPS: Safe, Flexible, Cost-Effective Steering for Heavier Vehicles – Including EVs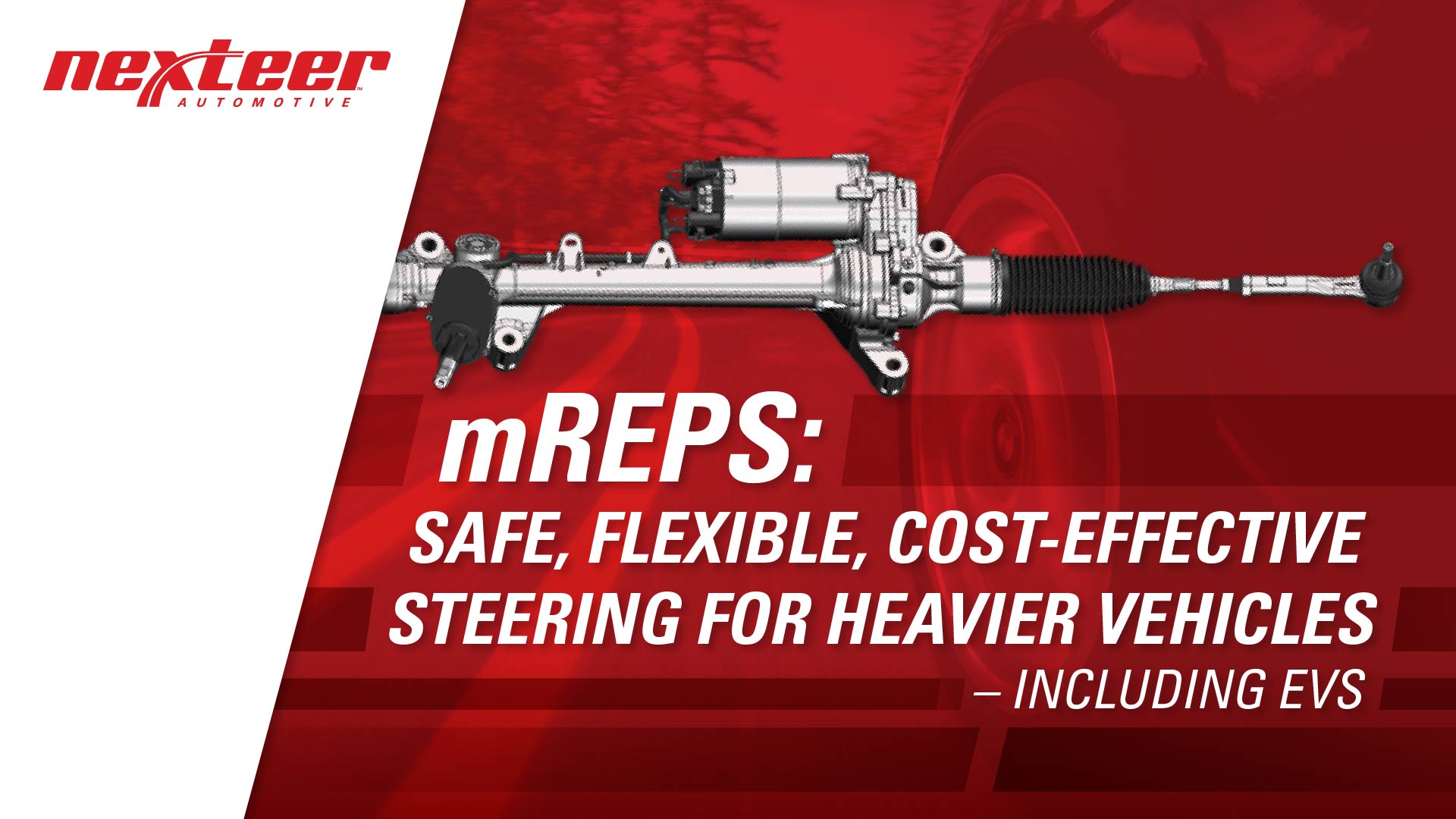 Today's OEMs need greater hardware standardization and scalability to drive efficiencies and help offset costs as they electrify their vehicles.
To help our customers overcome these challenges, we've introduced two modular electric power steering (EPS) platforms – including our Modular Column-Assist EPS (mCEPS) and our new Modular Rack-Assist EPS (mREPS).
mREPS: A Modular Steering Solution for Heavier Vehicles
Introduced at the 2023 Auto Shanghai Show in April, our new mREPS system combines the efficiency benefits of a modular system with the capability of steering heavier vehicles, such as EVs and light commercial vehicles.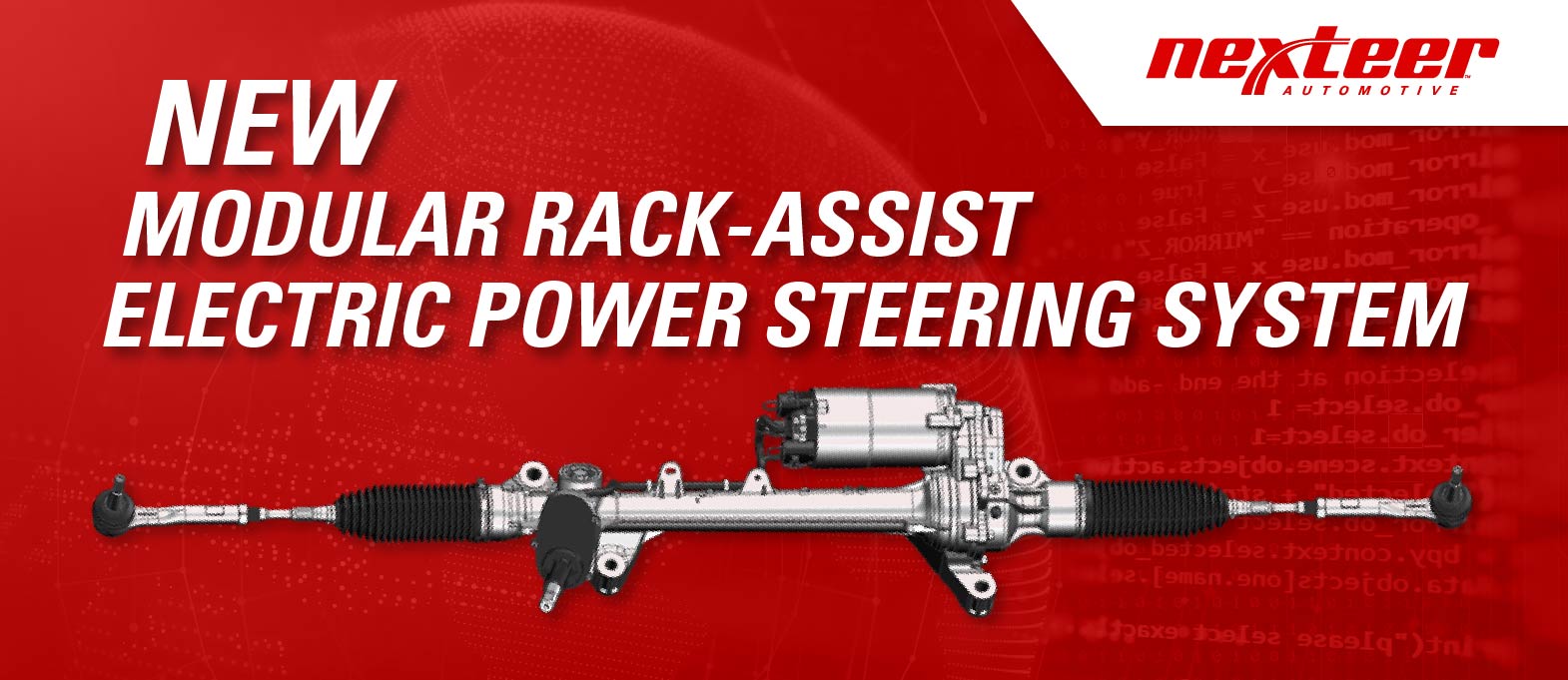 By leveraging our existing, industry-leading EPS building blocks, mREPS provides scalability, which in turn offers OEMs cost- and time-efficiencies including shorter development times and higher rate of component reuse on vehicle platforms.
Among the many benefits of the mREPS system is a full-cylindrical integrated powerpack, which achieves advanced safety and reliability within compact packaging for SAE ADAS Levels 3 to 5.
In addition, mREPS enables responsive steering via custom-developed, high-performance torque and position sensor​s.
With the global automotive industry shifting toward electrification, mREPS is well positioned to provide a cost-effective, innovative steering solution that applies across EVs, ICE vehicles and mixed propulsion platforms.
Nexteer's Complete EPS Portfolio
Nexteer offers a complete portfolio of EPS systems to meet the needs of vehicles from sub-compact cars to full-sized trucks and light commercial vehicles. Our EPS systems provide advanced safety and performance along with precise, predictable feel of the road.
As a global leader in motion control technology, we have produced more than 90 million EPS systems for customers around the world. Our in-house ownership of software, electro-mechanical design, testing and manufacturing enables us to deliver fast, flexible development of high quality, safety critical solutions for these customers.
By staying on the cutting edge of advanced steering system development with innovative solutions like mREPS, Steer-by-Wire and others, we are providing steering technologies that meet our customers' unique needs for today and an evolving mobility future.