Electric Power Steering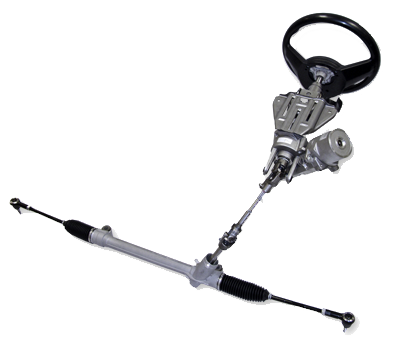 Steering is the connection point between car and driver. It provides control and the feel of the road and plays a key role in the vehicle's personality and performance.
Nexteer Automotive's EPS gives drivers the best steering control for ALL driving circumstances – from highway to off-road conditions.
Nexteer Automotive's EPS systems are designed for customer value. In addition to reduced gas emissions, customers benefit from a simplified manufacturing process that reduces proliferation, and a single mechanism design that reduces OEM assembly time.
Our unparalleled customer commitment has made Nexteer Automotive a strong, competitive global steering supplier, producing more than five million electronic power steering units in just this year alone for a full range of vehicles.
As a leader in product performance and value, we offer:
A complete EPS portfolio
Brushless motor technology for high efficiency and improved steering
Entry-level brush motor column-assist EPS tailored for developing markets
Active steering features for precise, predictable steering feel
Non-contacting position sensor that provides CAN output and (optional) absolute position for body/chassis integration
Flexible tuning software, which allows for rapid design iterations
Full design control of all electronics for high reliability and rapid, flexible design changes
Nexteer Automotive provides a complete system integration capability for superior performance and reliability including column, intermediate shaft and steering gear, as well as EPS motor, sensor, controller and assist mechanism.